It puts a smile on our faces when our clients rave like this…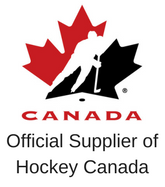 Watch the video below to see and hear what Vincent Lecavalier says about the CAN-ICE he purchased for his home. You don't want to miss this unsponsored, unsolicited interview from this 17 year NHL All-Star and Stanley Cup champion!
This 3x world figure skating champion, considered by many to be the greatest of all time, is blown away by CAN-ICE. The video below says it all!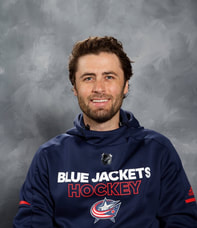 Columbus Blue Jackets skating coach training on CAN-ICE
Lee Harris, the skating coach for the Columbus Blue Jackets and for Ohio State shows the edge control, glide and puck response on his CAN-ICE training surface. This is a testament to what can be done in a small area.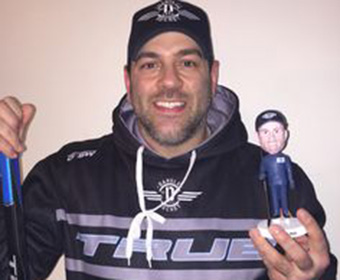 I've always had synthetic ice installed in my shooting bays but was never able to have my students wear their skates because the glide was terrible and it created a mess of shavings. Now with CAN-ICE, I've added a new dimension to my business and my clients love skating on it, plus their mechanics will be the same as on-ice allowing for the best skill development. CAN-ICE!! 
– Dan Reja, Owner & Pro Coach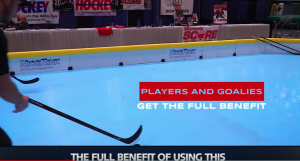 CAN-ICE activation in Minnesota
CAN-ICE setup a 20'x40′ skating surface with NiceRink Boards at the Let's Play Hockey Expo 2020 in Minnesota and was definitely a fan favorite. Click to see some show highlights, you don't want to miss this one!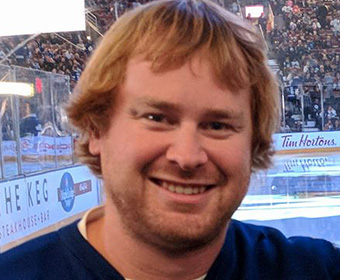 Elite player development coach tries CAN-ICE for the first time
Michael Kosziwka, head of player development for a minor hockey league in the Greater Toronto Area tests CAN-ICE for the first time and compares it to his current synthetic ice.