Visit often for current news and soon this page will also include our BLOG and PODCAST!
STAYING IN TOUCH WITH CAN-ICE
Welcome to our news page that we've added to keep you informed. We always have so much to share and we're excited for our upcoming blog and the launch of our podcast!
PRODUCT DEVELOPMENT & TESTING BY THE NHL'S MOST ELITE
At Can-Ice we take our R&D and product development very seriously to guarantee that we continue to be the best synthetic ice manufacturer on the planet.
//
We have the most elite NHL players and a world champion figure skater who have purchased Can-Ice for their personal training, continually helping us push the envelope to create the most realistic synthetic ice ever.
//
We are proud to add Vezina Trophy winner Andrei Vasilevskiy to our exclusive list who has ensured that our Ultimate Goalie Training Pad is engineered to provide the utmost solution in synthetic ice hockey training. This is simply perfection!
 SYNTHETIC ICE; A training evolution
Three years ago PHN did a story on a relatively new phenomenon; synthetic ice.  A growing solution to limited rink availability – especially in the South – it is totally free of the need for refrigeration, is simple to maintain, and is easy to assemble and take apart.
Today, synthetic ice is becoming even more of a game-changer.
"We have definitely seen a massive spike in sales during this COVID-19 pandemic," said Steven J. Wong, Chief Operations Officer of Can-Ice. "So it's been a bitter sweet moment in history; as a whole we are all trying to fight this terrible virus which has caused so many industries to plummet, yet business for Can-Ice has been skyrocketing."
Endorsed by notables such as Sidney Crosby and World Champion figure skater Elvis Stojko, Can-Ice is the leading manufacturer of synthetic ice in North America
"This is why I decided to ramp up production and offer promo pricing during these difficult times," said Wong, who is also a pro athlete trainer and the head strength and conditioning coach at the Canadian National Mixed Martial Arts Federation, as well as the CEO of his own film company.  "We want to get Can-Ice into the homes of as many people as possible while they're in quarantine, needing an outlet to save them from falling into a sedentary lifestyle.  A lot of people are going stir crazy, and I know from personal experience that having the ability to skate at home makes the isolation so much more tolerable. My family and I are skating at least 3 hours a day in our Can-Ice basement. It's done wonders for our mindset, plus we're getting a great workout while developing technical hockey skills."
Perhaps Introduced to the skating world in the 1960's using a combination of polymers developed by DuPont, it was first put to use as a full-sized skating floor in 1982. Assembled in panels, the surface became a rink when sprayed with a special gliding fluid. Over the years, improvements such as better polymers and liquid surface enhancers have been made to make the surface less sticky and glide much more realistically.
"Elite NHL players such as Sidney Crosby, Jonathan Toews (pictured here)  and Vincent Lecavalier had already purchased Can-Ice in the past," said Wong.   "But a lot more have been placing custom orders for their homes in the past month including Joe Pavelski, Jonathan Marchessault and many more. With all the rinks closed, players are realizing that they may not be skating for a while longer and they need to maintain their edge.  So Can-Ice has been their secret weapon, allowing them to skate and train hard enough to stay ahead of their competition. And it's not just at the pro level, parents are really concerned about their kids in minor hockey.   Not only are they missing out on skill development, but they're actually regressing and losing skill during this prolonged break."
"I vowed to myself that somehow I would help develop the speed and skill in the game of hockey," said Can-Ice founder Danny Gare.  Gare played 13 seasons in the NHL and captained 2 teams – the Buffalo Sabres and the Detroit Red Wings –  before finishing his career with the Edmonton Oilers. He was a highly skilled player, twice scoring 50 goals in a season, and in 1980 he led the entire NHL with 56 goals scored.
"I played in an era where you were almost required to fight," Gare continued. " I fought 127 times in the NHL,  and I often look back and wonder how many goals I could have scored if I wasn't sitting in the box serving penalties or missing games due to injury as a result. I never enjoyed fighting and that part of the game, but as a leader it was expected of me. I was determined to contribute something valuable and lasting, and my solution was to create an ice-like surface that would allow players to train more and skate more. This was the genesis of Can-Ice."
Current estimates show Can-Ice synthetic ice surfaces having about 95% of the glide compared to natural ice surfaces. Easier to assemble and maintain than frozen water, Can-Ice has been purchased by the Buffalo Sabres, the St. Louis Blues for their training facility at the Enterprise Center, and for a full NHL-sized arena by a New Jersey Devils rink partner.
"Yesterday I received a text from a client in Texas who just purchased Can-Ice," said Wong. "He thanked me that he was able to sleep in for the first time, because his kids woke up and went straight into the garage and skated all morning. I'll be honest, Can-Ice doubles as a great babysitter."
Follow the author on Twitter @RonnaReporter
"Home" ice is available for isolated hockey players
By Lance Hornby. April 17, 2020 (click on image to see original article)
Pro hockey players — and many others who spend their lives on blades — can't get into padlocked rinks these days.
So the ice sheet must find its way to them, which is why Can-Ice has suddenly found itself very busy during the COVID-19 shutdown with its claim as the best available synthetic surface.
Company founder/former NHLer Danny Gare and GTA-area entrepreneur Steven J. Wong already had clients such as Sidney Crosby, Jonathan Toews and Joe Pavelski, as well as Vincent Lecavalier and Nik Antropov who sought the product for their hockey-playing sons.
Can-Ice has an exclusive endorsement deal with Hockey Canada, as well. But no one could have foreseen pros and amateurs at all levels now without the means to practise.
Many have looked into Can-Ice, whether it's for their smallest manufactured surface of 1.2 x 1.5 metres — just enough to shoot a puck while wearing shoes — or larger panels in a basement to skate a few strides, all the way up to a backyard rink.
"The first two weeks the NHL had off, probably a lot of players were just sitting around playing video games," Wong said. "Now, about two dozen have been contacting us or their agents have. And with every new announcement about extending the delay in the season, they want to be back on their skates even more.
"The product is easy to install, it's double-sided, it's only (.95 centimetres thick) and lays down like a kids puzzle. You can clip 18-inch boards on it or full rink boards."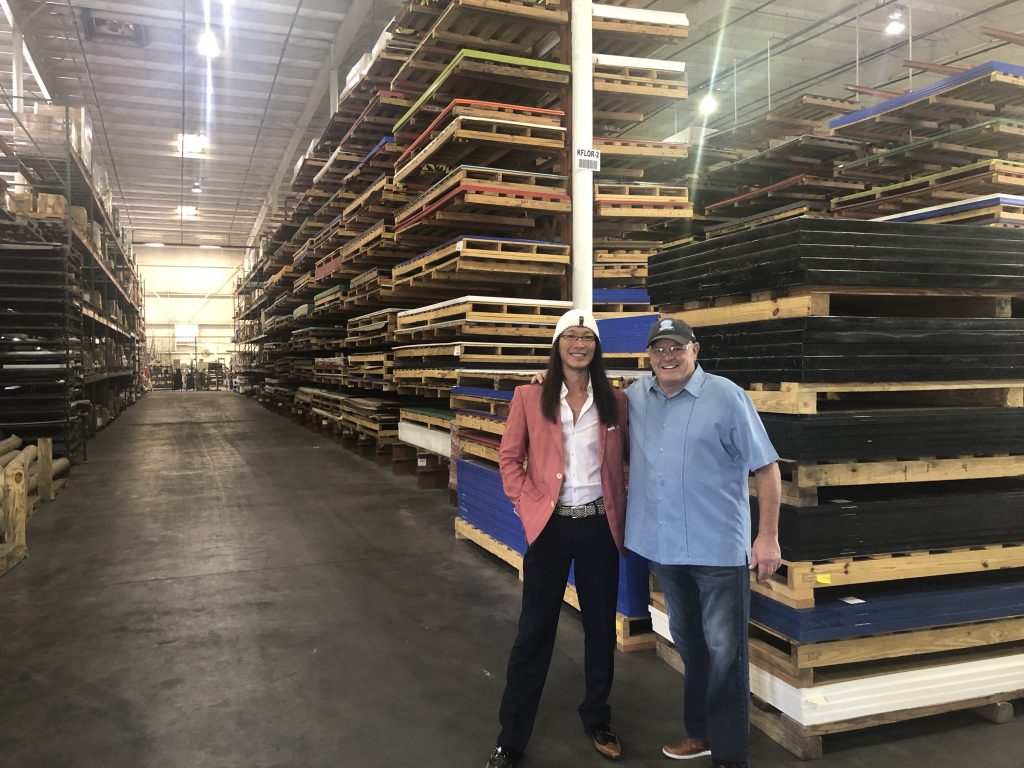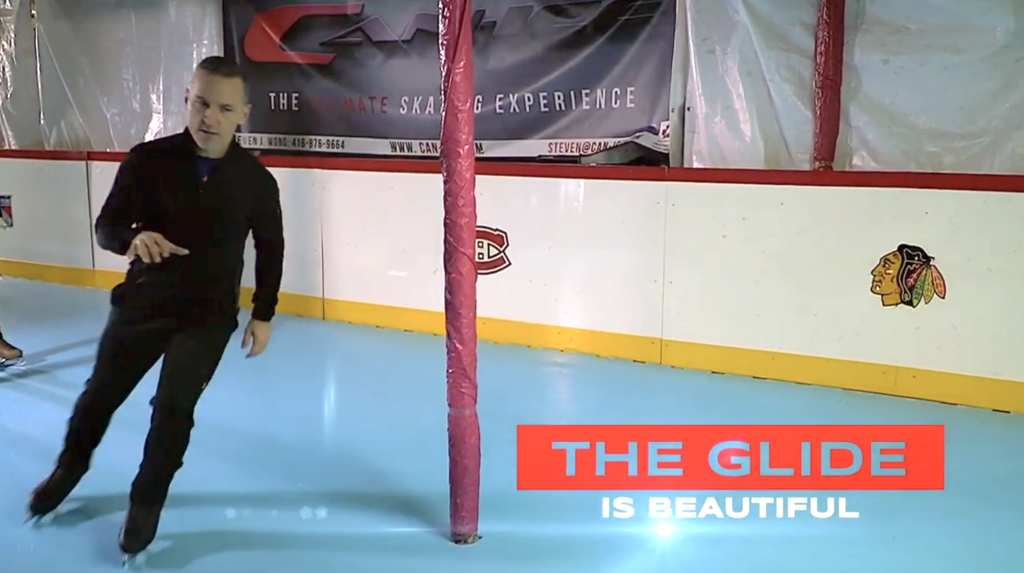 Naturally, players with huge seven-figure contracts aren't going to risk injury going full out, turning or stopping on a foreign, flimsy surface. But artificial ice has come a long way. Wong, 49, recalls the nascent technology of the 1970s and '80s that required lubricants, did not allow skaters much edge control and risked them tumbling if their blade caught one of the many ruts and seams.
"It was terrible," Wong said. "Elvis Stojko (Canada's three time world figure-skating champion and wife Gladys are Can-Ice endorsers) said tripping on the old surface was like falling in a bucket of grease."
As a junior player, Gare's off-ice training used to consist of a piece of plywood, that his ski coach, dad Ernie, waxed on one side for shooting. After retiring from a 13-year NHL career in 1987, then moving on from broadcasting with the Columbus Blue Jackets, Gare first heard about synthetic ice 10 years ago from a colleague who brought back samples from Norway.
Gare had the nagging feeling that he and others had sacrificed skills development in the NHL's fight-filled era and wanted his next business career to be a way of giving back.
"I wanted a surface under me that was more valuable for skating, shooting stride and tight turns in small spaces," Gare said. "So we went on a production hunt for the right plastics manufacturer, all over North America."
He was introduced to the right people, quite by accident in Tampa Bay at a Phil Esposito golf tournament.
"A guy said: 'We have these sheets we've put in the bed of asphalt trucks so the stuff slides out easily when the lift is up. He told me he'd lay some panels down at his factory (in Clearwater, Fla.) and to bring my skates. On some artificial ice, I might push off and go three or four feet. My first time on this, I went about 20."
It's down to 'sinter pressing', an ultra-high molecular weight polyethylene, the kind of material used in underground utility pipes and roller-coasters.
"There are competitors out there (Wong was recruited by Gare from HockeyShot where he was senior vice-president, while Glice is another name in the business), but I'd stack ours up there," Gare said.
"We have great technology, we mix the (glide agent right in with the resin) where others apply it later. And our surfaces come in many colours."
The raw panels, as large as 1.2 x 3.0 metres, go in an oven while under 27,579 kPa of pressure with the resin mixed in. It gives panels a density that can withstand temperatures between 82C and minus 184C for any environment and vitally, does not leave any shavings from the blade.
The cost starts at $400 Cdn. for the smallest panel and delivery in ideal circumstances is seven to 10 days. The Stojkos went into Wong's basement, skating around plumbing pipes and all, for a video testimonial.
"There's that little resistance you're going to have because it's not (real) ice," Stojko said. "It's not melting underneath your blade. But this is the closest thing, bar none."
The Maple Leafs, Devils, Sabres and Blues have applied Can-Ice for their practice facilities and shooting ranges and an order of 1,765 square metres was purchased by a New Jersey Devils' rink partner to furnish a full sized arena to encourage youth recreation.
But if there's to be a pause in play until late in the summer, it's NHLers who want to be at the most ready.
"You watch these guys do their off-ice skills and dryland training and it's like poetry in motion," said Wong, who was also a martial arts competitor and strength/conditioning coach. "Ryan Smith had his full rink set up before COVID, Pavelski is putting one up at his off-season place in Wisconsin, Toews just ordered a few panels for his condominium and Jonathan Marchessault, too.
"Speedskaters have used it, sledge hockey players and we've talked to people in Asia who want to use it to introduce curling. We think it can help everyone who skates or wants the feel of ice."  -LHORNBY@POSTMEDIA.COM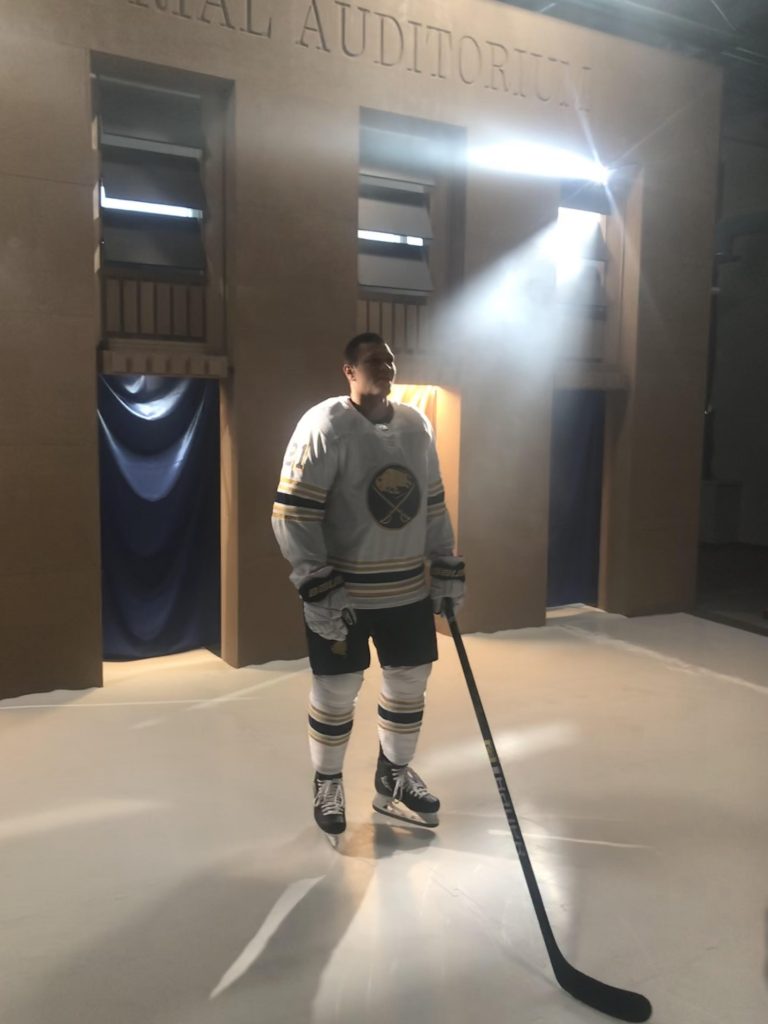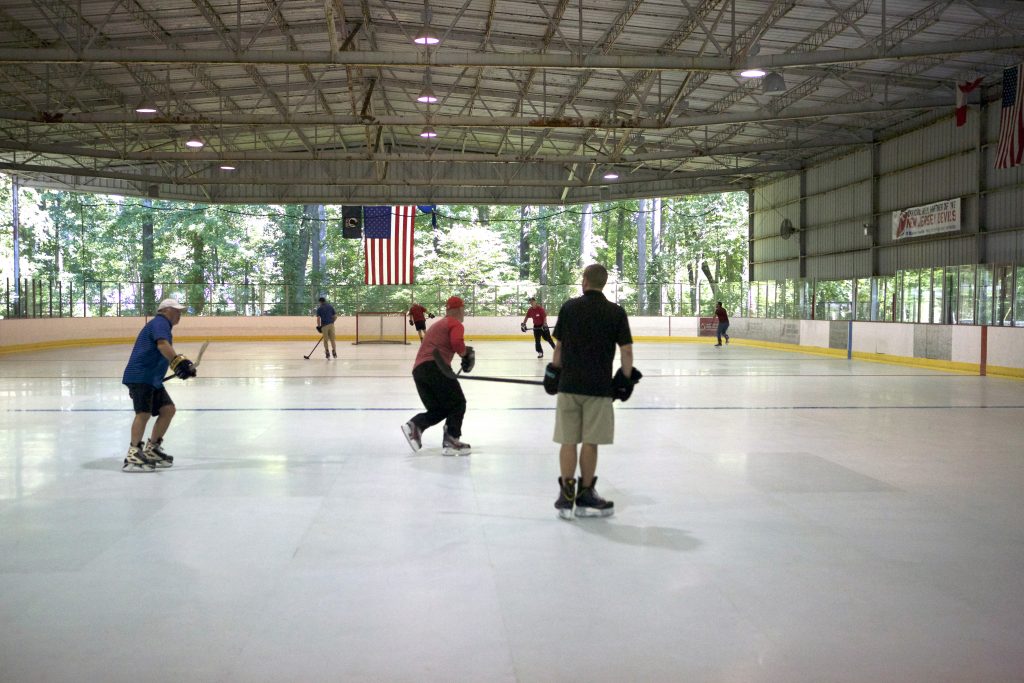 CAN-ICE founder Danny Gare and COO Steven J. Wong will be hosting a new, informative and exciting podcast. Stay tuned and be sure to give us input and suggestions for topics and guests. Exciting times ahead!