CAN-ICE FREIGHT & SHIPPING POLICIES
All dates regarding shipping and delivery are estimates. We cannot guarantee shipping or delivery dates as we have no affiliation with the freight forwarders and couriers. 
All CAN-ICE products are shipped with third party freight companies. The third party shipping company is instructed to reach out to you prior to delivery to set up a drop-off window. All shipping timelines are estimates and can vary due to weather or other events. 
Your rink shipment will be delivered to your loading dock, or in the case of a residence to the end of your driveway, on a pallet roughly 120" x 60" x 15″(full sized pallet) or 63″ x 50″ x 12″ (half sized pallet). A forklift with extended forks may be required for the offloading of full sized pallets which is a responsibility of the receiver/client. Some freight companies require the individual removal of panels by hand while others offer a white glove service.
PALLET SIZE
120″ x 60″ x 15″
approx 1750 lbs
HALF PALLET
63″ x 50″ x 12″
approx 850 lbs
Palettes are typically loaded into the trailers as seen below (but configurations may differ):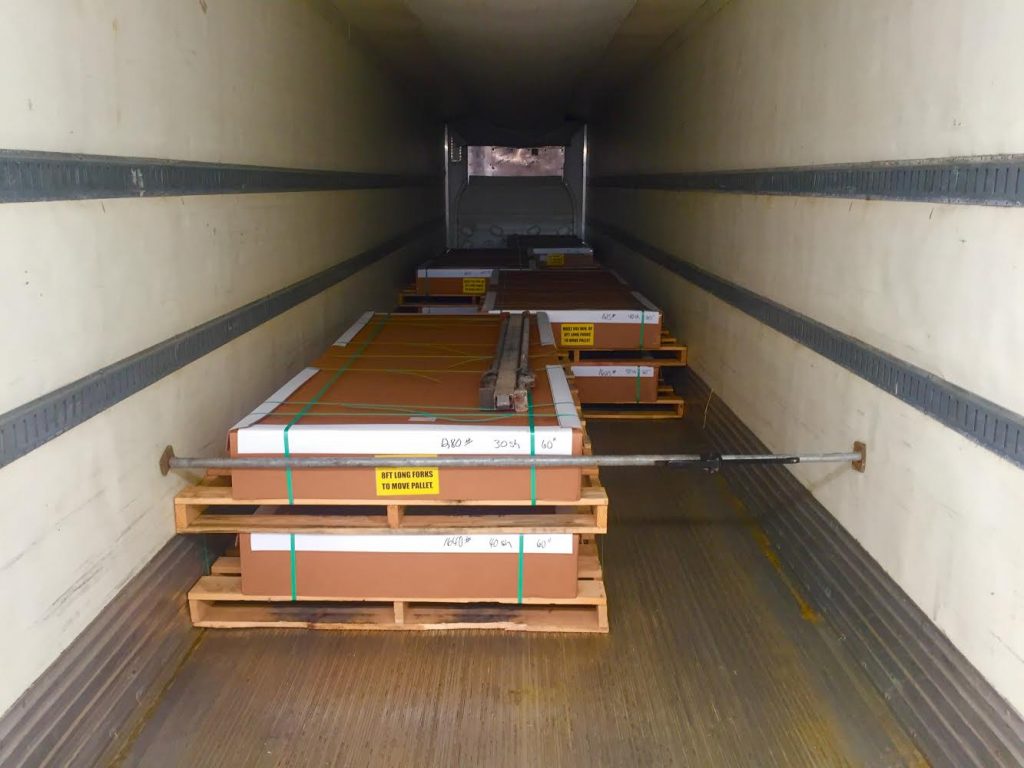 Pallet storage boxes are available as seen below. Please contact us for market rate pricing: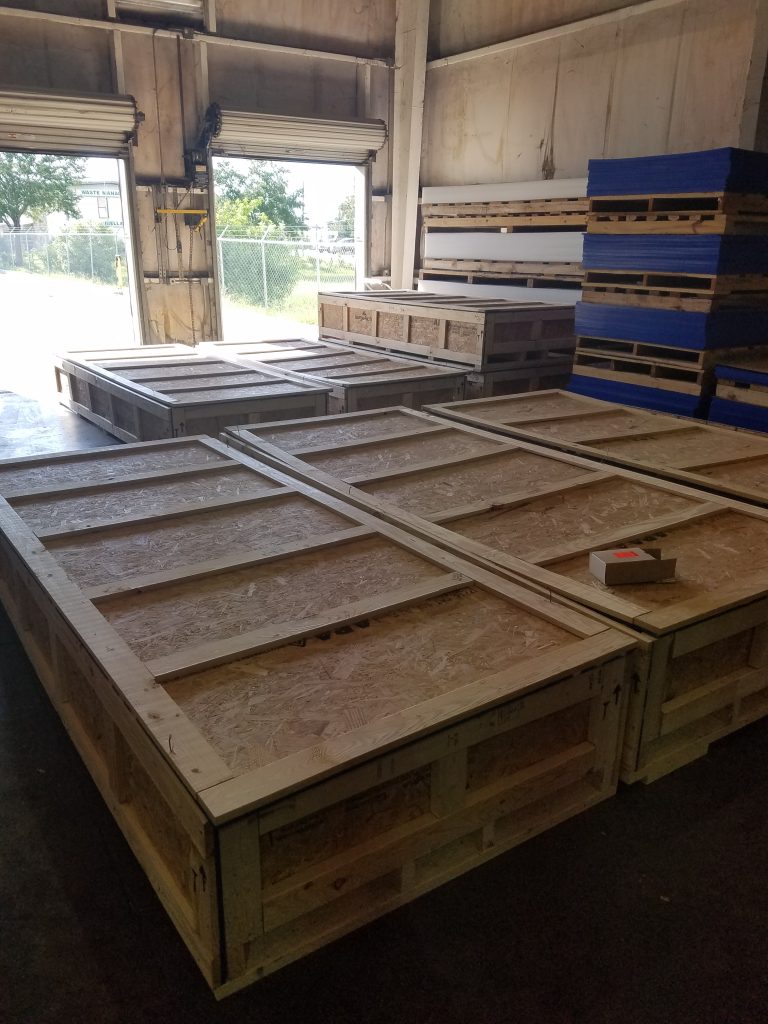 CAN-ICE ships worldwide including air and ocean freight, contact us for pricing.
We reserve the right to amend shipping policies and costs at any time.